Every sale I make on
Etsy
is exciting. However, there are those what get an extra fist pump.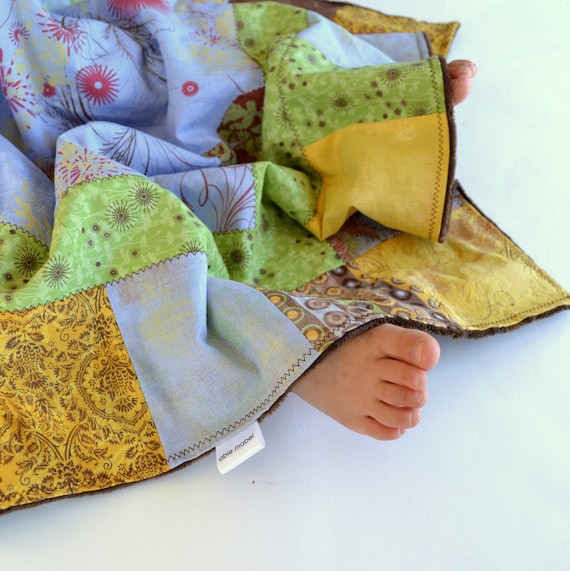 I made this blanket using one of my favorite fabric lines. Every blanket I made with this fabric sold quickly. As I was organizing my fabric scraps one day, I came across a few more charms (already cut squares) and just enough other pieces to make one more blanket.
I was all excited as I listed it thinking it would sell as quickly as the ones in the past had. But there it sat. and sat. and sat. Talk about a head scratcher. I can't remember how long I had it listed, it was months if not a year or more.
Then this past Friday, it sold! Double fist pump!! It's currently on it's way to Singapore.
Lesson learned: Never give up on "old" product. You never know when the right buyer will come along.